Here's How to Get Verified on Instagram (Yes, Anyone Can Apply Now)
This post comes from Hootsuite's blog.
How to get verified on Instagram
Applying only takes a few moments.
Step 1: Open the Instagram app and go to your profile.
Step 2: Tap the menu icon in the upper right-hand corner.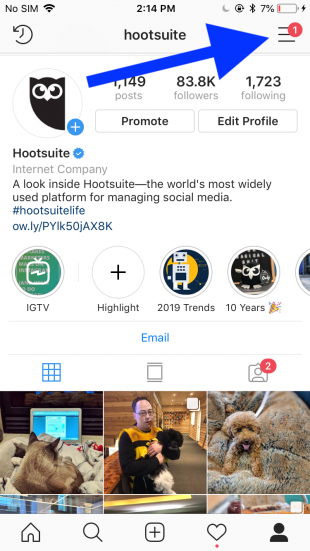 Step 3: Click the "Settings" gear icon at the bottom of your screen.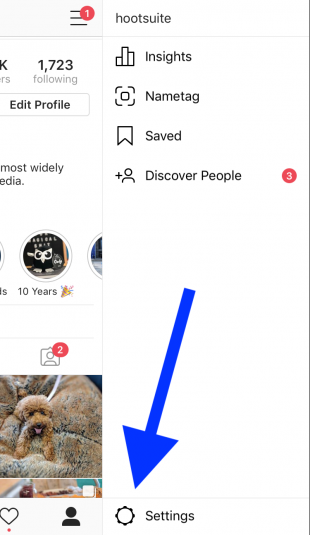 Step 4: Scroll down and tap "Request Verification."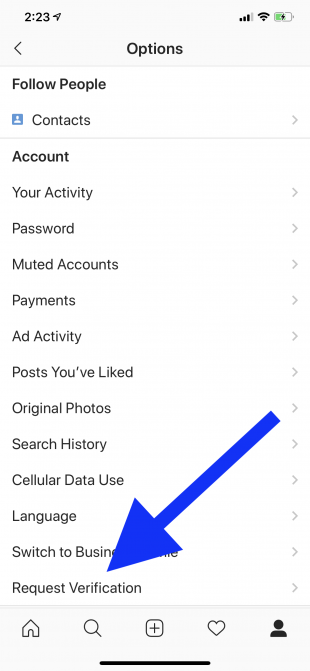 Step 5: Fill in your account name, full name, what you're "Known As," and your category (media, influencer, brand, etc.). Then upload a photo of your ID if you're a person, or a legal or business ID if you have an Instagram for Business account.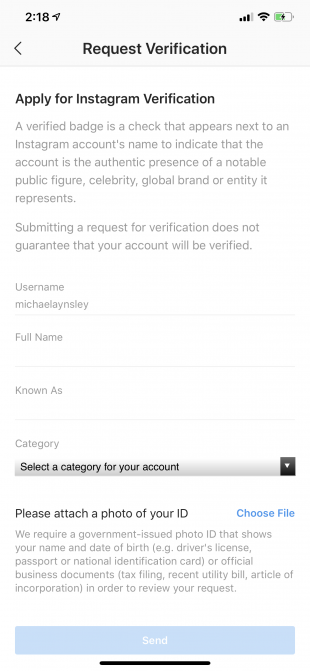 Step 6: Hit "Send"
Simple enough, right?
After reviewing your application, you'll be notified whether your request is approved or denied. But don't expect a response right away. There's not a specified timeline for how long the process takes.
So, should you apply? Let's answer some frequently asked questions.
"Is Instagram verification really all that great?"
A verified badge is a check that appears next to your account name. It tells people that your profile is the "authentic presence of a notable public figure, celebrity, or global brand."
The blue check also helps people avoid imposter accounts and easily find the brands or public figures they want to follow.

"Will my application be approved?"
The coveted blue check wouldn't be coveted if it was easy to attain. The truth is, only a select few users will qualify for verification.
Here's what.
"Okay, so what do I need to be verified by Instagram?"
Verification is reserved for accounts that Instagram deems "in the public interest." More specifically, you must be a public figure, celebrity or global brand.
And you have to follow the network's Terms of Service and Community Guidelines. And then, Instagram explains on its website, your account must also be:
Authentic. Obviously you have to be who you say you are. That is, a real person, registered business, or brand.
Unique. Only one account per person or business may be verified, with exceptions of language-specific accounts. Instagram says it does not verify general interest accounts like meme roundups.
Public. If you're looking to get verified, surely your account is already viewable to everyone, yes?
Complete. You must have a bio, profile photo, and at least one post. Note: Instagram says your profile must not contain "add me" links to other social media services.
Notable. Again, Instagram stresses that verified accounts must "represent a well-known, highly searched for person, brand, or entity." When it reviews a verification application, Instagram looks at whether the user is featured in multiple news sources. Paid or promotional content doesn't count.